At this time our pets are available to be viewed by appointment only. If you are interested in adopting please call 403-320-8991 to discuss what type of cat or dog you may be interested in and to book an appointment.
The Lethbridge & District Humane Society's main goal is to find the best possible homes for abandoned, stray and previously owned animals from Lethbridge and surrounding area. The Society has been a no-kill haven since its inception in early 1970. We also work to educate the public on the benefits of spay/neuter and vaccinating pets, as well as on responsible pet ownership.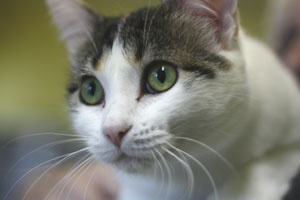 We do not receive regular funding from any level of government.  We operate on the fundraising events we ourselves or others in the community organize, adoption fees, membership fees, donations from the public (personal and corporate), casino, and occasional grants.
Our organization is manned mainly by volunteers. Our yearly expenditures amount to approximately $140,000.00.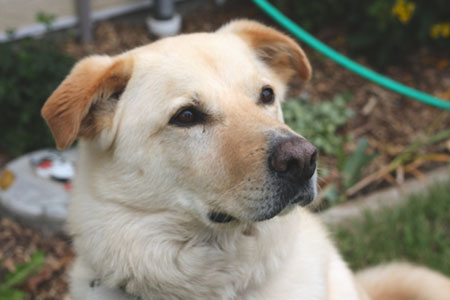 All animals entering our facility are vet checked, given their vaccinations and all are spayed or neutered.  Because we do not euthanize to create space we are limited in the number of cats and dogs that we can take in at any given time.
Visit us on Facebook!
History of the Lethbridge & District Humane Society
The Lethbridge & District Humane Society is a charitable, nonprofit, volunteer organization which has been part of the Lethbridge community since the early 1970s.  Initiated by a small number of volunteers, the organization operated with very little resources other than the dedication, commitment and energy of the people involved.  Because no boarding facilities were available, shelter for the homeless and abandoned animals was provided in private homes.  Demands for service grew as the community grew and this group of 6-10 volunteers found it increasingly difficult to meet those demands.  The period of 1980 to 1985 saw little activity and in 1987 the Society had almost entirely ceased operation.
On August 15, 1988 a Certificate of Revival for Incorporation was granted and the present Humane Society was created in May of 1989, after volunteers spent one year establishing policies and procedures so that the Society would be able to meet the increasing demands for help.  With its operational procedures in place, the Society announced it was back in operation.
At that time they moved into a small rental facility, fund raised for 3 years and with the help of a grant from the Wild Rose Foundation, property was purchased and a new building was built.  They moved into the new facility in March of 2002 where they continue to operate today.  Over the past several years renovations have been done to allow them to increase their capacity.